Brenham, Texas Insulation Installer
Insulation is more often than not something that people don't want to worry about. That being said, in older homes it's something that you're going to want to address. In particular if types of materials from past generations was used in your home. Modern insulation is more effective than ever. Expenses to heat and cool homes and businesses are increasing, so optimal insulation installation is crucial to the comfort, maintenance, and operating costs of your building. This can be designed into new construction, but in older homes the old insulation should be removed, dust controlled, air gaps sealed, and modern, top-quality insulation installed.  Properly done, this can provide a completely different living experience. Particularly when it comes to the amount of noise that you'll hear in and around the house. If you want the safety of modern materials or if you're looking to upgrade you've come to the right place.
Both home and commercial business insulation services have been our core business since 2017, having previously worked in this industry since 2006. We've had the opportunity to grow with the business. Along the way we have served hundreds of satisfied customers. We constantly improve our knowledge of the best energy audit, project design, insulating materials and application techniques. All toward the goal of giving our customers a good return on their investment by reducing energy costs, reducing noise levels, controlling moisture condensation, reducing wear and tear on heating and cooling equipment, plus increasing comfort for you, our customer, and your enjoyment of your surroundings.
We can both install and remove all sorts of different insulation. The good thing about working with a company that is familiar with the using a variety of materials is that we're not going to spend our time trying to sell you on a particular product or procedure. We'll give you our opinion on what we think is best for your particular needs at the time. From there, you can make the decision on what type of insulation you want or even if you want to keep what you have. As we mentioned we offer installations and removals. As well as routine check-ups to make sure things are going well.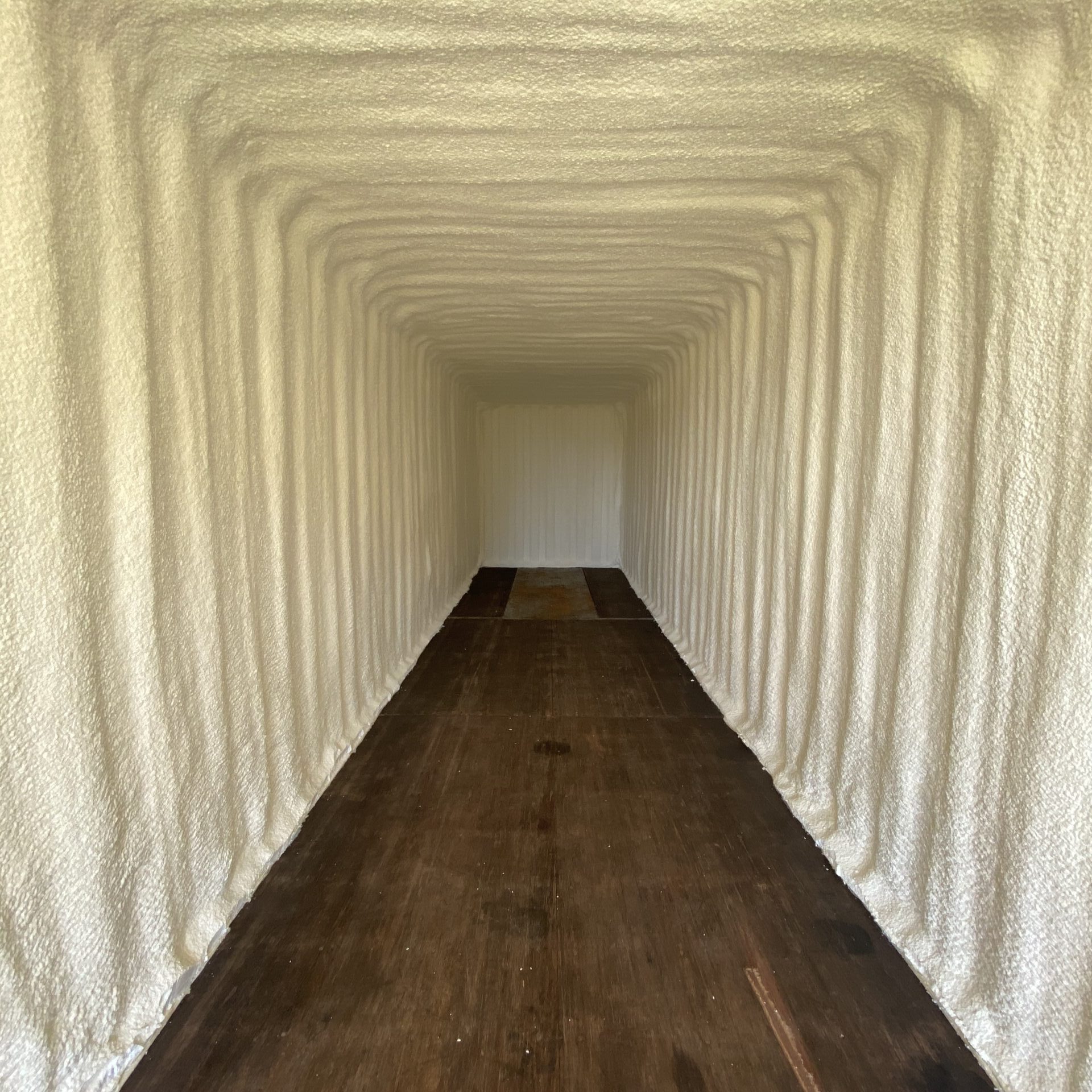 Some people shy away from spray foam because there's a sense that it's a process that a lot of companies don't do carefully. Therefore, there could be areas that are somewhat unprotected. We feel it's the opposite. Spray foam can be a quick way to ensure that we've got a larger area covered. We won't be having a terrible time trying to get to, hard to reach places. There are a couple of things though that as a homeowner you need to be aware of this type of insulation.
We always get the same question. Is fiberglass better than foam? Or, is spray foam better than blown fiberglass?  Our answer is always going to be, "it depends." We hold a firm belief that there are certain areas where certain types of insulation materials could work better. That's the whole reason why we offer different types of insulation procedures. We want to make sure that we get the right one for you.
The removal of old insulation is one of those opportunities that we can't take for granted. It essentially provides us with the perfect opportunity to do a thorough inspection of the structure. Sometimes the old installation will mask some of the problems that your framework in general could be having. Therefore, this isn't just a service where we have our guys yank the old material from the wall to put in new stuff. We do these types of jobs more diligently, and we've seen that pay off in the long run.
Time will bring dust into attics, crawl spaces and other parts of buildings. We have the know-how and tools to remove dust from your structure. The purpose is to make a healthier living space, and do the preparations for a successful insulation project. We also will seal air gaps – this keeps out extremes of hot or cold air, keeps out insects and pests, extends the life of your new insulation.
This category ranges from offices and warehouses, to machine shops, to manufacturing facilities, and more. A busy shop benefits from the noise control and sound deadening factor so both your employees and your neighbors will thank you. Every business benefits from lower utility bills for heating and cooling. Employees are more productive in a workspace with sound proofing and proper temperature control.
In contrast to the bottom-line priorities of insulating your workplace buildings, in your home this fulfills a different set of priorities. Proper insulation increases the comfort, quietness, and livability for your entire family. Keeps the newborn warm, and is healthier for people of all ages – especially the elderly. It enhances the value of your home, saves money on utilities, and helps your HVAC system work better and last longer. Many great reasons to ask us about your residence and analyze the situation.
Many people won't even think twice about the type of insulation that they use in their homes. There are a lot of things that you could be missing if you don't take into account the type of insulation that's going to be used in your home. Plus, over time you could find yourself having to deal with issues that are inevitably going to pop up if you don't get certain areas insulated properly. Give us a call or contact us via the form and we'll be sure to help you out!
I thought that I would have to install thick walls to be able to reduce the noise from the outside of my house. I never thought proper insulation was something that could get the job done for me. Josh M.

Removing old insulation on your own sounds like an easier job than it really is, Plus, what you can find in your old insulation is gross. I learned the hard way don't make my mistakes! Pam U.

If you want to get a good idea on what type of insulation could serve you best give these guys a call. They can help you out. - Amir E.